What are the Guidelines for Probation Violation Proceedings in Texas?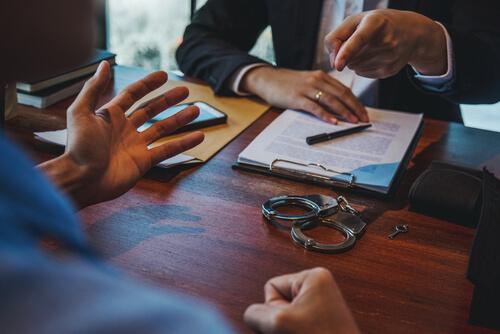 When on probation in Texas, it is important to be aware of the protocol for violating your probation proceedings. These proceedings are delicate matters and can be intimidating as well. However, understanding the guidelines can safeguard your rights.
Proper Investigation
The first step in a probation violation proceeding is an investigation conducted by the probation officer. They will examine the alleged violation and assess if there is enough evidence to proceed with a hearing. If the probation officer believes there's sufficient evidence, they will file a petition for a probation violation hearing.
A Formal Hearing
The probation violation hearing is a formal event held in front of a judge. During this hearing, the judge will listen to statements from the probation officer, the prosecutor, and you. You will have the chance to present evidence and witnesses to defend yourself. Subsequently, the judge will determine whether you violated the terms of your probation.
Found Guilty of Probation Violation
If you are found to have violated probation, the judge will have several options for consequences. These may include:
Ordering you to serve the remainder of your sentence in jail or prison

A shorter period of jail or prison time followed by additional probation

Placing you on a more restrictive form of probation

Revoking your probation altogether
Facing the Consequences
The consequences of probation violation can be severe. You could lose your job, housing, and relationships if you are ordered to serve jail or prison time. Moreover, finding future employment or housing may become challenging.
How to Avoid Probation Violation
To avoid probation violation, it is crucial to adhere to the terms of your probation diligently. This entails paying fines and fees on time, reporting to your probation officer as scheduled, avoiding new criminal activity, and staying away from individuals involved in criminal actions.
If you encounter difficulties in complying with probation terms, talk to your probation officer. They might be able to provide resources or make necessary changes to your probation plan.
Contact a Dallas, TX Probation Violations Attorney
If you face accusations of violating probation, it is vital to consult an attorney promptly. An experienced Irving, TX probation violations attorney can help you comprehend the charges against you and develop a defense strategy. Law Office of Michelle Poblenz is ready and available to guide you through the necessary steps regarding a probation violation. Call 469-845-3031 to discuss your situation and concerns, so that we can better help fight for a more favorable outcome.
Source: https://www.ojp.gov/pdffiles1/Digitization/81241NCJRS.pdf