The Residency Requirements for Divorce in Texas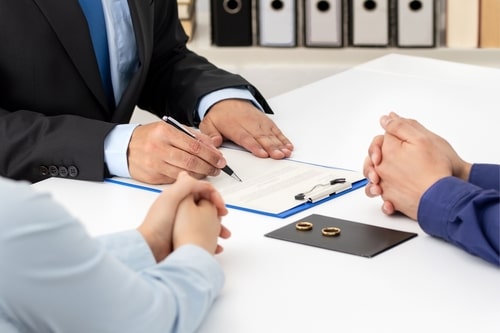 So, you have decided to get a divorce. There is no chance of reconciliation; you just want to move on with your life. However, amid this decision, you decided you needed to relocate out of state. In Texas, residency requirements are an important part of the filing process. A skilled and understanding divorce attorney can help you navigate the requirements for filing a divorce and represent your interests in court.
What Are the Texas Divorce Residency Requirements?
To meet the residency requirements for filing a divorce in Texas, both of the following factors must be met:
You or your spouse must have lived in Texas for at least the previous six consecutive months
Either spouse must have been living in the county where you plan to divorce for the last 90 days
Exceptions to this rule do exist for military families and public servants stationed outside Texas. In this case, a Texas divorce may still be followed if:
Texas has been the home state of either spouse for the last six months
The county in Texas you plan to file for divorce is also the county where either spouse has lived within the last 90 days
What About Non-military Families Who Live Outside of Texas?
Sometimes, spouses do not live in the same home. It is not uncommon for couples to have separated before filing for divorce. So long as either spouse has lived in Texas for the last six months, you can still file for divorce. Anything less will require you to file for divorce in another jurisdiction.
What About If There Are Minor Children Involved?
Texas courts are very strict in child conservatorship matters. Therefore, minor children of divorcing parents must either have resided in Texas for six months or have lived there since birth. A Texas judge cannot decide on conservatorship without these requirements being met. If you meet these requirements but your children do not, you should speak with a divorce attorney before a divorce filing occurs.
When Will the Divorce Be Finalized?
In most circumstances, a Texas court cannot grant a decree on divorce until at least 60 days after a divorce has been filed. The only circumstance that allows a faster proceeding is the involvement of family violence. The length generally depends on the cooperation between you and your spouse during proceedings. An exceptional divorce attorney can help speed up the pace and help you come out of the divorce better off.
Contact an Irving, TX Divorce Lawyer
The Law Office of Michelle Poblenz strives to meet the expectations of every one of our clients. We have handled numerous divorce cases and know that an experienced Dallas County, TX divorce attorney can make all the difference. Contact our office at 469-845-3031 for an initial consultation to address your legal matters.