Must I Report a CDL Violation to My Texas Employer?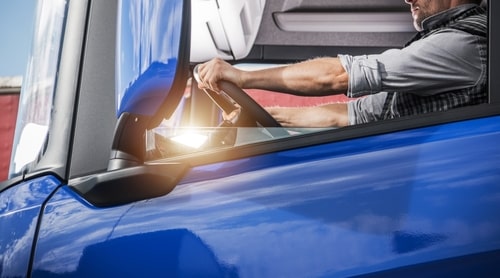 Commercial driver's license (CDL) holders are subject to specific regulations and responsibilities while operating commercial vehicles. In Texas, CDL violations can have serious legal and professional consequences. Suppose you are a commercial truck driver facing a CDL violation. In that case, it may be wise to contact a lawyer, as doing so may go a long way in protecting yourself professionally and legally.
Reporting CDL Violations in Texas
As a CDL holder in Texas, you have a legal obligation to report any CDL violations to your employer. The Federal Motor Carrier Safety Administration (FMCSA) mandates that CDL holders notify their employers within 30 days of receiving a conviction for any traffic violation, regardless of whether it occurred while driving a commercial or personal vehicle. Failure to report violations can result in penalties and potential job consequences.
Examples of CDL Violations in Texas
Driving While Intoxicated (DWI) – Operating a commercial vehicle with a blood alcohol concentration (BAC) of 0.04 percent or higher is a very serious CDL violation. This includes both alcohol and drug-related offenses. CDL holders found guilty of DWI or DUI offenses may face license suspension, fines, and potential job loss.

Speeding – Exceeding the posted speed limit is another common traffic violation frequently resulting in CDL penalties. In Texas, speeding violations can result in costly fines and increased insurance rates. Repeated speeding offenses can jeopardize your CDL and employment.

Reckless driving – This includes speeding, aggressive maneuvers, or disregarding traffic laws. Reckless driving convictions can lead to license suspension, increased insurance rates, and potential job termination.

Failure to obey traffic signals – Disregarding traffic signals, including running red lights or stop signs, is a CDL violation that can have adverse consequences. Moreover, multiple violations may lead to license suspension or even revocation.

Logbook violations – CDL holders must maintain accurate and up-to-date logbooks, documenting their driving hours and rest periods. Falsifying records or failing to comply with Hours of Service (HOS) regulations is a significant violation that can result in fines, license suspension, and employment consequences.
Contact a Dallas, TX CDL Violations Attorney
As a Texas CDL holder, it is your legal duty to report any CDL violations to your employer. Reporting violations ensures compliance with federal regulations and maintains transparency with your employer. Failure to report violations can result in harmful professional and legal consequences. Contact an experienced Tarrant County, TX CDL violations lawyer with Law Office of Michelle Poblenz if facing a CDL violation. Call 469-845-3031 for a private consultation.